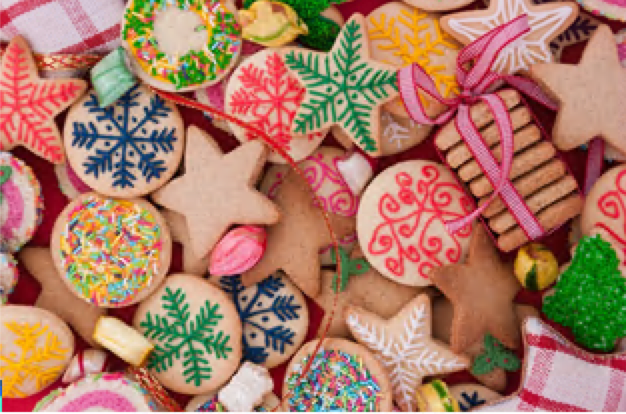 It's hard to believe that another year is quickly coming to a close. Before the ball drops in New York City, our family at our apartments to rent in Austin, Texas, are sharing some of our favorite ways to celebrate the season's many traditions. We encourage you to find the time to enjoy some 'holy jolly' happenings within your apartment at Le Montreaux.
Trim Your Christmas Tree
With more and more families spending time at home, there's no doubt most will be diving into the holiday spirit earlier than ever before. This tradition of decorating a tree is a longstanding custom in our home, which started way back in Middle Ages! Within the history books, they tell us that the concept of decorating trees is believed to have started in Germany and reached popularity in America around the early 10th century.
Get A Pickle
Speaking of traditions from Germany, here is an interesting tidbit about "Christmas Pickles." Although we do not have a green pickle ornament, millions of families across the globe hide one of these funny-looking things on their tree as a game for their kids. The first one to find it usually gets a special gift. So how did this start? History notes that the former Woolworths retail store started the idea when they got a surplus of these odd items to put on a tree from Germany … back in the late 1800s.
Make a Calendar for Advent
It looks like this tradition started in Germany as well. Credit apparently goes to Gerhard Lard who was a publisher and decided to create a way for children to prepare for the birth of Jesus. As time went on, the 12-day calendar, which included a door that opened to a verse from the Bible, took on many new forms. Today, the Advent calendars may include a piece of chocolate, a toy, or verse to share with family and friends.
Make, Bake, and Decorate!
Here's an interesting piece of history. The concept of Christmas cookies actually started way back in ancient times and is a part of Norse mythology. As the story goes, the cookie concept began when children would leave cookies and milk out for Santa. During the Depression, when families were close at home, the concept of baking and decorating cookies took off and grew into one of most popular things to do during the holiday season. We encourage you and your family to bake a batch for all those first responders who stopped their lives for all of us this past year.
Don't forget the Christmas Cards!
Leave technology for business matters and send good old-fashioned cards out to your friends and family this year. The worldwide tradition dates back to 1843 and is still very much alive today. Credit for the first card concept goes to a company called the Hall Brothers who lived in Kansas City. Today, "Hallmark" and thousands of other printing companies produce the 1.6 billion cards that are purchased today.
At our apartments for rent in Austin, TX, we love to hand-make our cards and send them to people who made a difference in our lives. Maybe you will too?
No matter how you choose to celebrate, we thank you for being part of our community and wish you a healthy and memorable holiday to come!